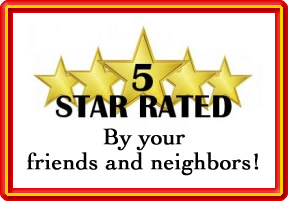 "Unquestionably the best firewood delivery in Madison, WI"
Dried, Split, & Tumbled. Delivered Ready to Burn.
Madison Firewood Delivery specializes in:
– Custom sizes
– Low-smoke firewood
– European-style firewood
Order online right now from our Menu page.
Questions? Call Terry Benjamin @ (608) 209-9560.
I would like to thank you for the quality of your product and the service that you provide. This would be a better country if we all tried as hard as you do. The wood is exceptionally dry and clean. We look forward to enjoying the fires all winter long.
It was raining on the morning Terry delivered our wood once. It would be night before we could get home to get it inside. Instead of just letting it sit in the rain to get wet, Terry covered the pile of wood with plastic for us. We didn't even ask…he just did it for us. You don't get service like that anywhere any more. Thanks Terry.
Terry – Great service, great product, great attitude. Thanks for all your help.
Terry's firewood and service are outstanding. I called one cold day, and by the very next day I had a cord of dry oak stacked in my garage. The dry wood made the fire easy to start and it burned nice and warm. I'll never buy firewood from anyone else.
I continue to be impressed by your prompt service and the clean firewood. My small woodstove requires smaller than average cuts of wood and you have provide us with exactly what we need. Thanks!
Those Super Cedar Firestarters work like a charm! Thanks for letting me try them.
Terry's Mission
Terry Benjamin's mission is to supply his customers with the best woods, full quantities, and timely deliveries. From first acquiring logs to the time your firewood is delivered to you, Terry works to assure that you enjoy the benefits of wood that is dry, clean, correctly sized, and top quality with full volumes and on-time delivery. Terry wants your fires to start easily and burn right. Firewood Delivery by Terry Benjamin strives to be an easy to deal with and reliable company that works hard to supply all it's customers' firewood needs and assure their complete satisfaction.